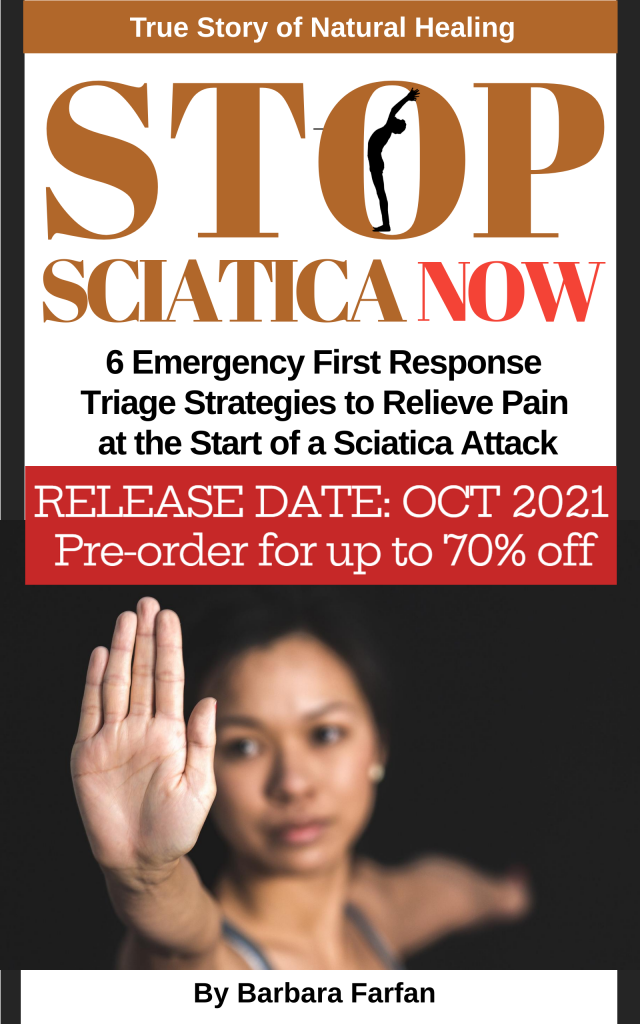 COMING OCTOBER '21: Pre-order 50% off
Triage is employed as a survival strategy in life-or-death situations. When you're battling the pain of Sciatica, it does SEEM like it's is a matter of life or death. Using TRIAGE as a first response strategy for Sciatica is effective when the "T-R-I-A-G-E" plan is this:
T-HINK
R-ELIEVE
I-NTERRUPT
A-NESTHETIZE
G-UIDANCE
E-XTINGUISH
This is a Quick Reference Guide to treat Sciatica symptoms for those suffering from acute Sciatica pain and those struggling with chronic Sciatic Nerve challenges.
$12.99 Pre-order now for $6.49
> Pre-order both books now to get 65% OFF <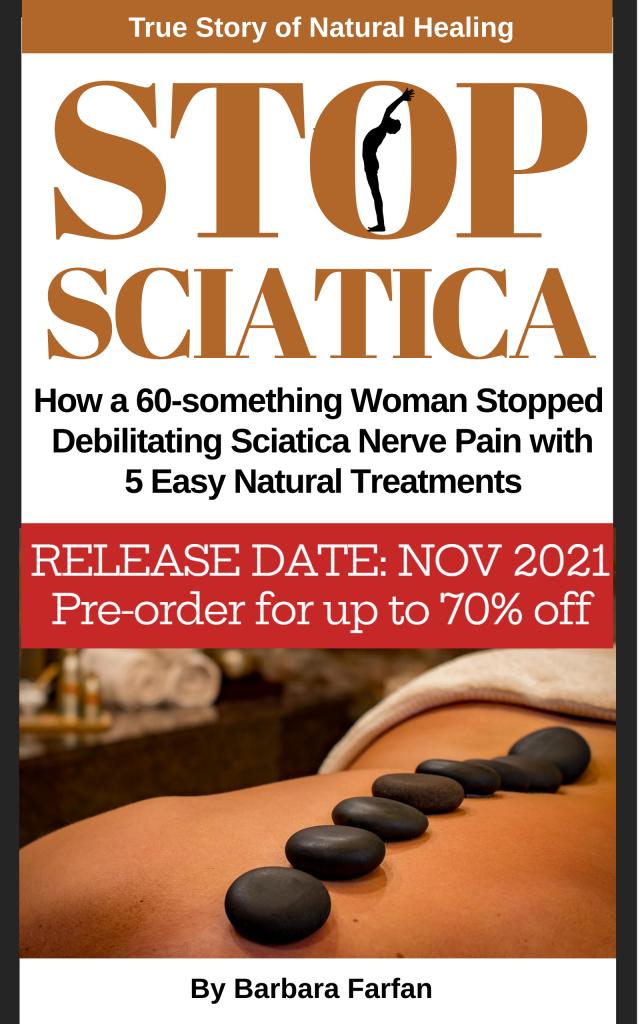 COMING NOV '21: Pre-order 50% off
"Stop Sciatica Pain" was written to do what the title says using the most natural methods with the fewest long-term side effects.
"Stop Sciatica Pain" is the story of a 60-something woman who found herself under the attack of Sciatica pain during a Global Pandemic Lockdown. Faced with limited resources, she searched for solutions, and tried every reasonable natural non-invasive treatment and home remedy that was lockdown accessible.
What emerged was a 5-step Sciatica Natural Treatment Plan that not only stopped her Sciatica pain, but also eliminated all traces of Sciatica. "Stop Sciatica Pain" details the sequential steps that facilitated sciatica nerve healing, as well as the treatments that probably won't work and might cause more harm.
$19.99 Pre-order now for $9.99