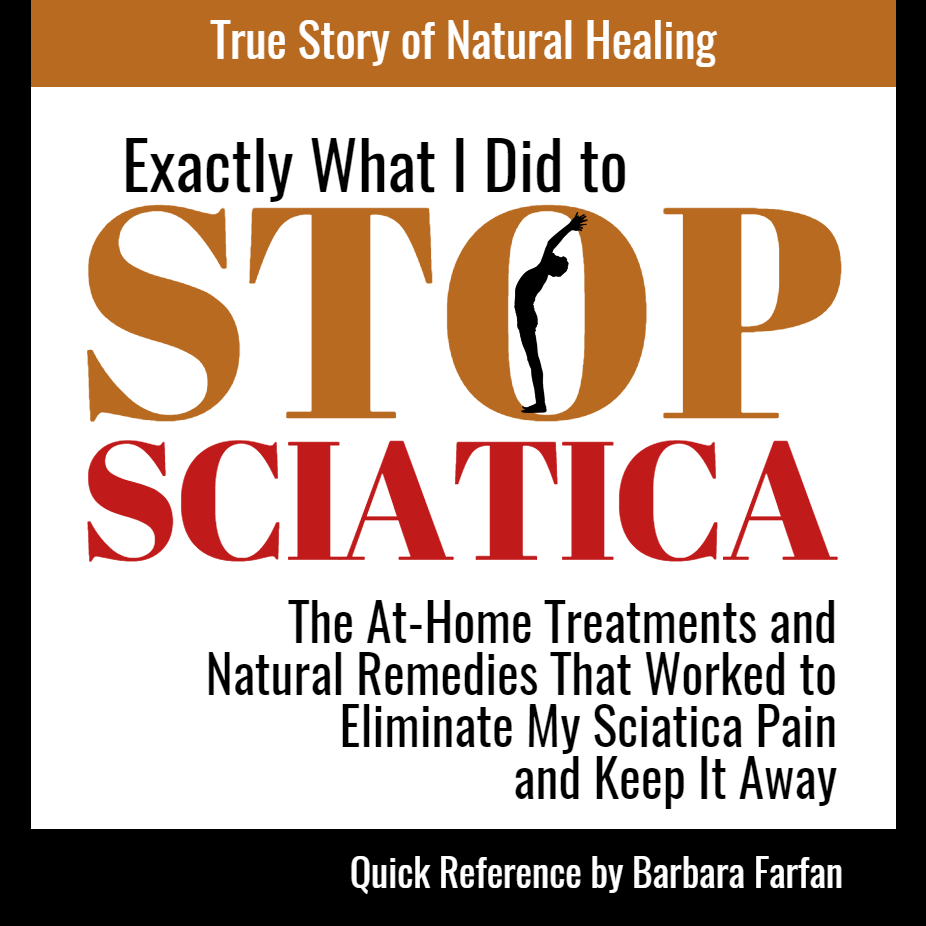 "Exactly What I Did to Stop Sciatica: The At-Home Treatments and Natural Remedies That Worked to Eliminate My Sciatica Pain and Keep It Away"**
Strategies for short-term relief and long-term results
At-home Treatments you can start TODAY
Natural Remedies without negative side effects
May be helpful no matter how long you've been struggling with Sciatica
User-friendly Checklist linked to expanded, in-depth SciaticaPainStop resources
This Quick Reference Checklist provides highlights of the specific plan that I cobbled together to stop my Sciatica pain, get rid of all Sciatica symptoms, and prevent the recurrence of a Sciatica attack in the future.
These are "right now" natural at-home strategies that worked the most quickly and most effectively for me when I was struggling with excruciating Sciatica pain.
With this Quick Reference Checklist, I am telling you Exactly What I Did to get rid of my Sciatica. This is also exactly what I would do again in the event of another Sciatica attack .
These strategies worked for me once, and I have no reason to believe they wouldn't work for me again.
$8.99 Download Digital edition FREE for a limited time
** The author is not an MD or credentialed practitioner of any kind. This publication is provided for information purposes only. Always take responsibility for your own health choices and seek the advice of any type of practitioners you think are necessary.
Complete the form below for an Instant Download now.