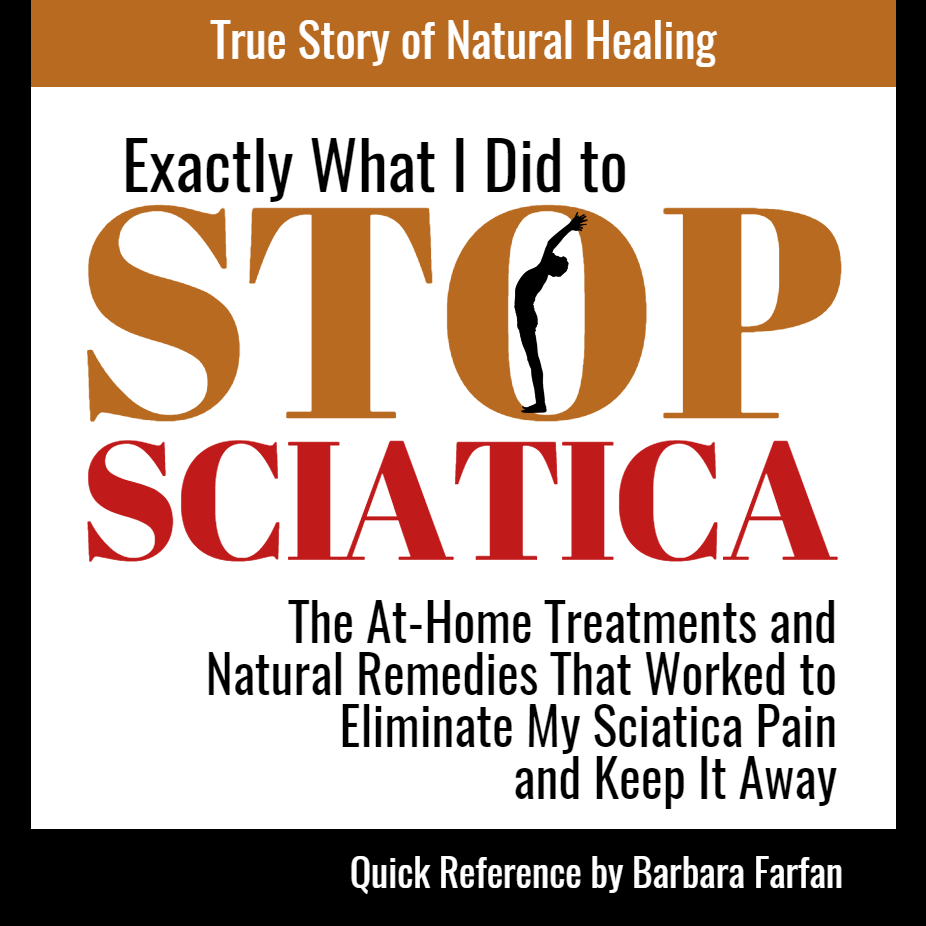 Thank you for your request to download
"Exactly What I Did to Stop Sciatica: The At-Home Treatments and Natural Remedies That Worked to Eliminate My Sciatica Pain and Keep It Away"** Quick Reference Checklist.  
To access, read, and download this publication, please follow these instructions:
 Go to this Password-protected page:
https://sciaticapainstop.com/checklist-download/
Enter the Password PAINSTOP
if you need any assistance with this download, please contact helpme@sciaticapainstop.com
** The author is not an MD or credentialed practitioner of any kind.  This publication is provided for information purposes only.  Always take responsibility for your own health choices and seek the advice of any type of practitioners you think are necessary.